Advanced Certificate In Digital Marketing & Advertising
FIVE-DAY COURSE
Preparing You For Digital Marketing Jobs
This 
Advanced Certificate In Digital Marketing & Advertising
 course is a
 Special Course For School Leavers
 which is specially developed to provide the necessary
Digital Marketing skills
as demanded by companies and businesses in this digital age.
We have put together a Special Programme for all students and school leavers (due to bullying, boredom, etc.) to learn Digital Marketing and Digital Advertising skills that are crucial to the success of employment and careers today. Employers everywhere are seeking employees with Digital Marketing and Digital Advertising skills that a formal qualification is often not required. Seeing this trend, The School Of Digital Advertising sees an opportunity to help up skill and train school leavers and equip them with digital marketing and writing skills with an aim to secure employment.
These skills will allow students to design logos and printed marketing materials, such as leaflets, business cards, advertisements, posters, etc. Students will also learn how to design, write and post digital advertisements on Facebook and other social media platforms. The course also covers Copywriting and Blog Writing which will enable students to write advertisements, blogs, emails and other marketing materials for companies. Then it covers all the popular Digital Marketing platforms that are used for marketing today. Every company is on the lookout for a person with these skills today, and we aim to help up skill this group of hopefuls and connect them with employers. This course can make something that went wrong, right – and restore self-esteem.
This exclusive course is developed by advertising agency professionals in consultation with The School Of Digital Advertising's panel of practitioner-lecturers to provide school leavers with the required set of skills to Conceptualise, Design, Write, Execute and Manage professional Digital Marketing materials and strategies. This course is perfect for:
• School Leavers • Students who are bored at school • Students who may seem slow • Normal students • Adult learners
Size of Group: 6 Participants
Certification: Advanced Certificate Awarded – UK & Local Certificates
Course Duration: Five Days | 9.30 am to 5.30 pm | 8 Hours/Day
Level: Beginner to Intermediate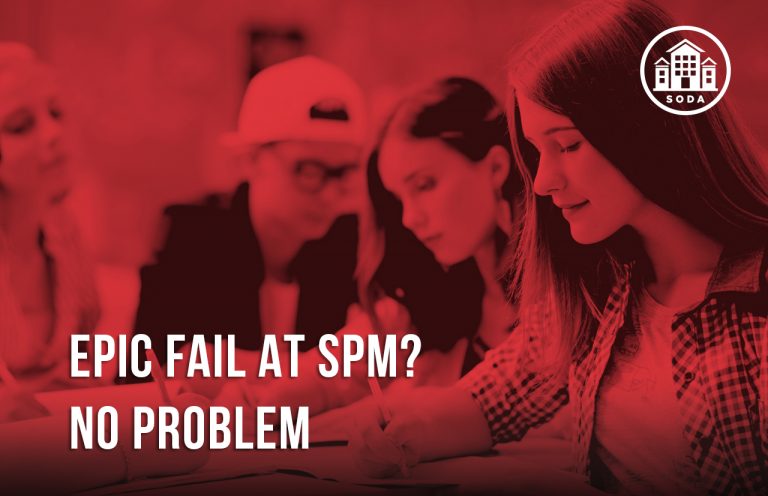 Advanced Certificate In Digital Marketing & Advertising
FIVE-DAY COURSE
Course Content:
DAY 1: MARKETING FUNDAMENTALS
• Marketing Fundamentals
• The role of Marketing in businesses
• Advertising Fundamentals & Rules
• Public Relations Fundamentals
• Using PR for free publicity
• How these three are connected to create Sales as a result
• Applying this Marketing "foundation knowledge" to all Digital Marketing & Digital Advertising practices and efforts
DAY 2: CREATIVE ADVERTISING & COPYWRITING
• Creative concepts – The Creative process
• Developing and designing an advertisement
• Copywriting for digital advertisements
• Art Direction of advertisement design
• Creating an advertisement/post for Facebook (Practical Workshop)
DAY 3: FACEBOOK ADVERTISING TECHNIQUES
• Facebook Advertising Techniques
• Publishing an advertisement on Facebook
• Understanding Facebook Analytics
DAY 4: BLOG & CONTENT WRITING
• The difference between Copywriting and Content Writing
• How to write content for a blog
• How to write content for a website
• Information Architecture of website copy (how do people read websites)
• Using keywords for search engine optimisation in blog writing
• How to find trending keywords to use in copy
• Writing blogs to create organic traffic to website
• Writing and posting a blog (Practical Workshop)
• Understanding Google Analytics (traffic to your blog post)
DAY 5: DIGITAL MARKETING
• Introduction to Digital Marketing
• Search Marketing – Search Engine Optimisation (SEO) & Search Engine Marketing (SEM)
• Digital Display Advertising – Google
• Content Marketing
• Social Media Marketing
• Strategy & Planning
• Understanding Google Analytics
• Practical project
ADDITIONAL GOODIES INCLUDED:
In order to better prepare School Leavers for employment, we have included the following topics within the course to help equip students with the necessary skills needed for successful employment. Future employers will also benefit from this initial training given to students on what is expected of them at a place of employment beyond their Marketing Communication job descriptions:
• Insights on a work culture of a company
• Expectations of future employers
• Conduct & Attitude towards employment and colleagues
• Importance of being a team-player in occupation
• Grooming & Dressing
• Speaking & Communication skills
• Motivation & Self-esteem development
ADMISSION REQUIREMENTS:
• Basic computer literacy, and intermediate level of written and spoken English
What Will Participants Leave With:
Upon completion of this
Five-Day Intensive Course
, participants will leave knowing the fundamentals of Marketing and how to create and write an advertisement campaign for success by following all the prescribed rules and theories taught in the course. Participants would have also created an invaluable portfolio of works during the course that can be used to show future employers the kind of work that they can do for companies based on their newly-acquired digital advertising skills.
Participants are expected to be able to:
• Write good headlines and copy for ads and marketing materials
• Know how to design a professional digital advertisement and post from scratch
• Know how to advertise on Facebook
• Know how to share posts on Facebook for free publicity
• Know how to write blog copy
• Know how to search for keywords to use in blogs
• Know how to write good website copy
• Know how writing can bring in free and organic traffic to your website
• Know the creative process to create good and relevant content for a company or product
• Know how to creatively execute new content ideas for marketing
• Understand analytics to improve reach
• Familiar with the functions and use of all the popular Digital Marketing platforms
• Able to manage the day-to-day digital marketing and social media activities of a company